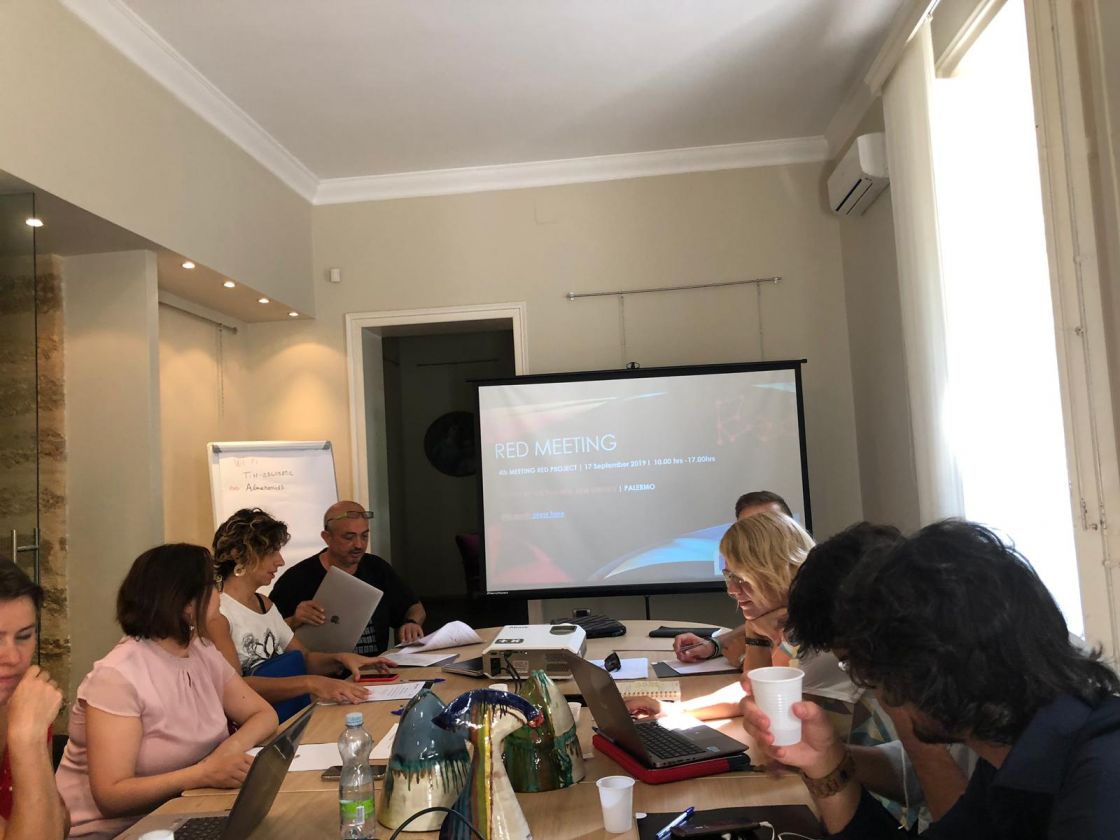 Fourth meeting in Palermo (Italy)
On the 17th of September 2019 the fourth meeting of the RED project took place in Palermo (IT). During this meeting we mainly discussed the progress of the resources developed by the different partners and the state of the platform on which the sources were placed. 
We have also worked hard on the explanation of the Roadmap, on which different contact details of different aid organizations per country are shared in order to meet the target group even more in their demand for help locally. 
The last output was briefly discussed, namely the Feasibility study, which would start in early 2020, including the so-called impact of the project.
Finally, management related matters were discussed, in which dissemination (including the RED website and translations), monitoring and evaluation as well as administrative / financial issues were discussed.  
A very valuable meeting, in which we discussed the status of the project, but also all the things that we still have to carry out. There is still plenty to do, but fortunately every partner is very motivated to carry out his or her tasks until the end of the project in a year!